Desert Hotel Morocco – Erg Chebbi Dunes
Welcome to Auberge Café du Sud – Desert Hotel!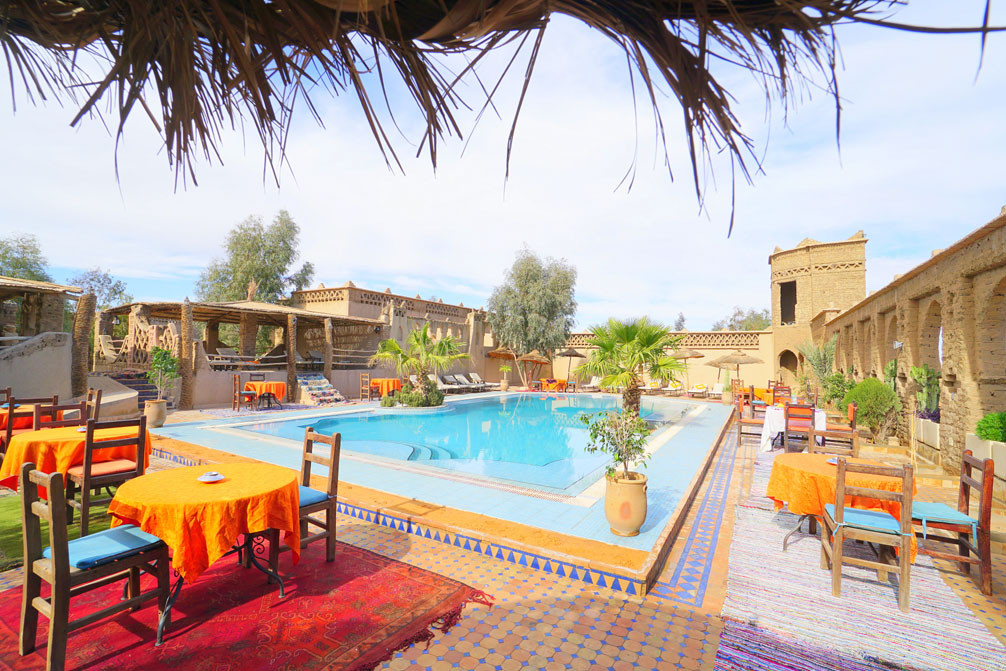 We are expecting you in the southeast of Morocco to transform your trip to the heart of the Moroccan Sahara Desert into an unforgettable memory.
The nice team of our magnificent desert hotel near Merzouga, on the inspiring Erg Chebbi Dunes, invites you to stay with us for some time and have the time of your life in the most mythical desert in the world.
Come and enjoy moments of complete relaxation but also accept the challenge of following your own path on the dunes searching for adventure.
We offer different types of accommodation in our desert hotel with decoration in the purest Saharan style, as well as a whole series of services on the edge of the highest dunes of Morocco.
Erg Chebbi's dunes are undoubtedly one of the most beautiful places in the world. You will remember your stay in our hotel forever. Here everything is special, exotic and unforgettable. Morocco is a country of contrasts, stunning landscapes, and friendly people.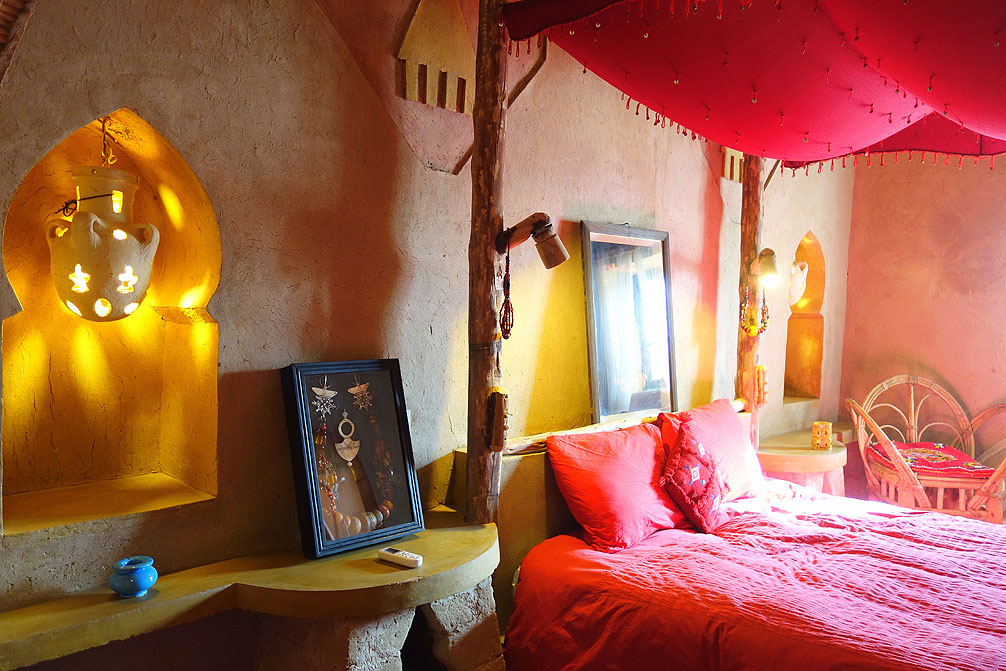 Join us to discover the magical energy which only the Sahara transmits.
Taste the delicious Moroccan food at the desert hotel Morocco restaurant. Be a part of the night by sleeping in a Sahara desert tent.
Become a true Berber during your visit and let the wind blow you away on the dunes in your camel trekking adventure.
Or embrace your own less traditional but also exciting exploration on a Desert Tour by 4X4 / 4WD.
Or even on a moto quad / ATV.
You will surely come back a different person from the Erg Chebbi Dunes.
We will be your hosts in our Hotel Merzouga.
See you soon!